Atty. Ralph D. Sherman
130 West Main Street - New Britain, Connecticut 06052
tel. (860) 229-0213 - fax (860) 229-0235 - e-mail atty@ralphdsherman.com
Motorcycling
Stressed out? Maybe what you need is a little iron supplement...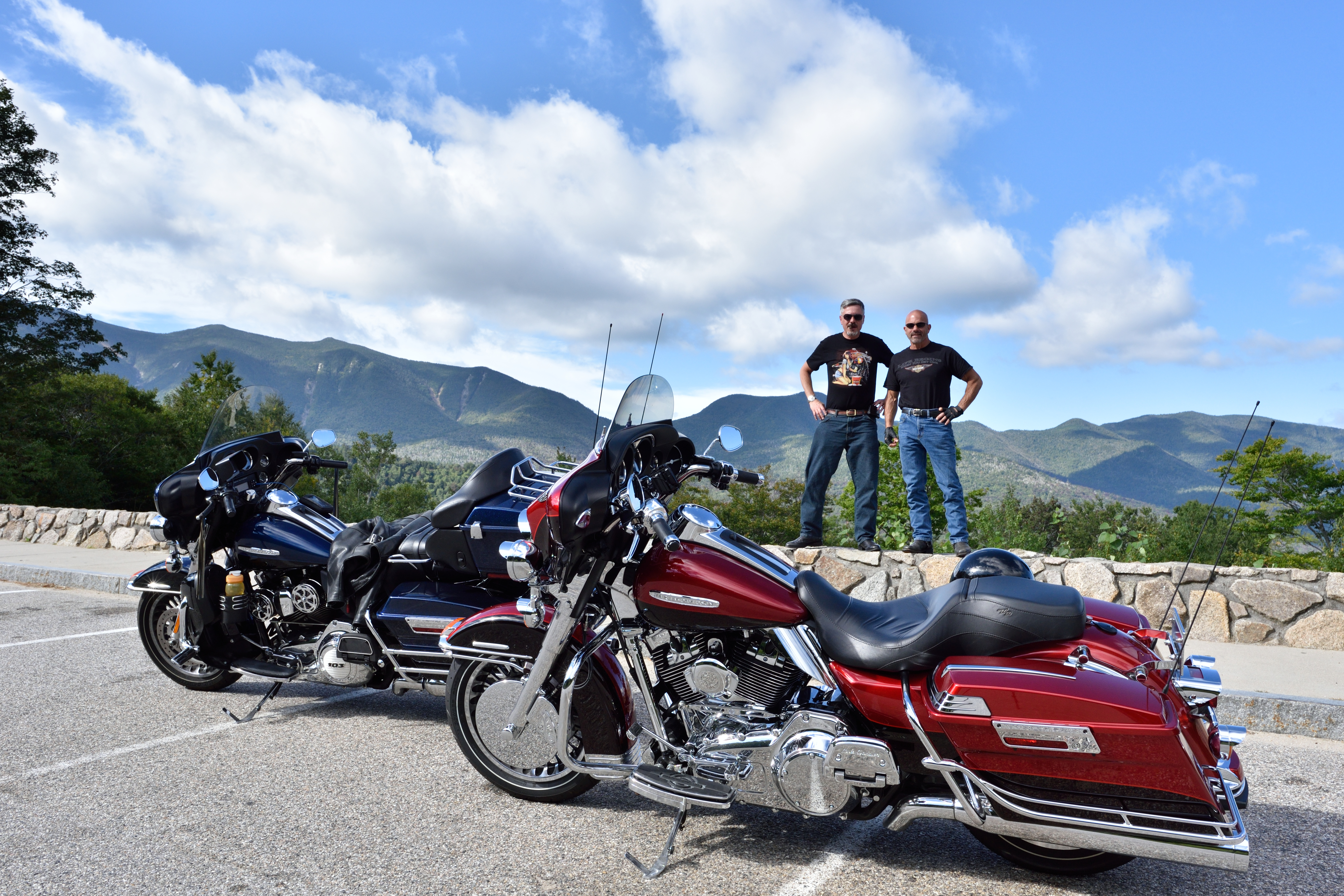 Kancamagus Highway, 2016. My bike is the blue Electra Glide. Looks kinda plain next to Frank's chrome!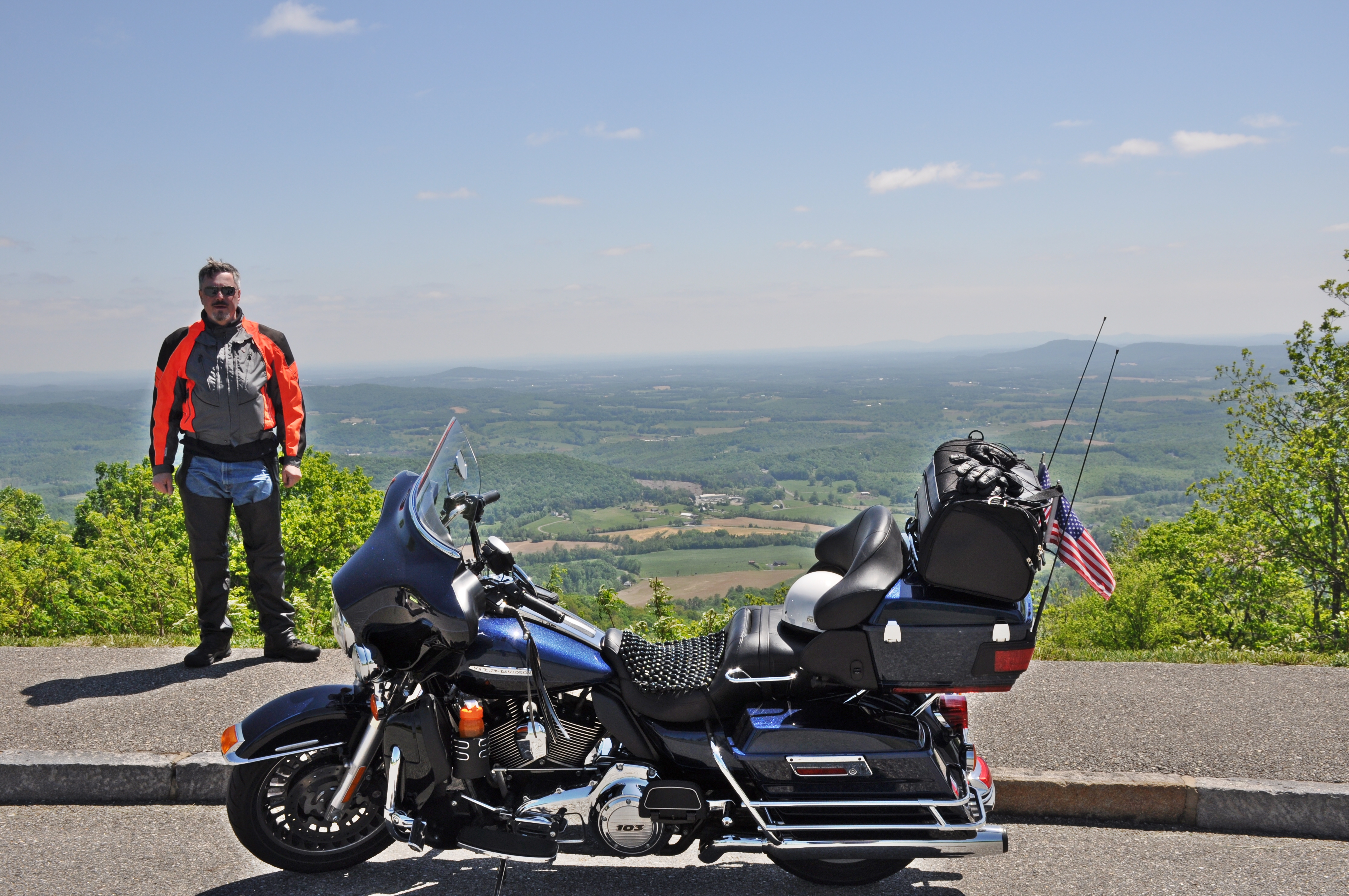 Blue Ridge Parkway, 2013. A cold but fantastic ride with my buddy Lee, who shot this pic.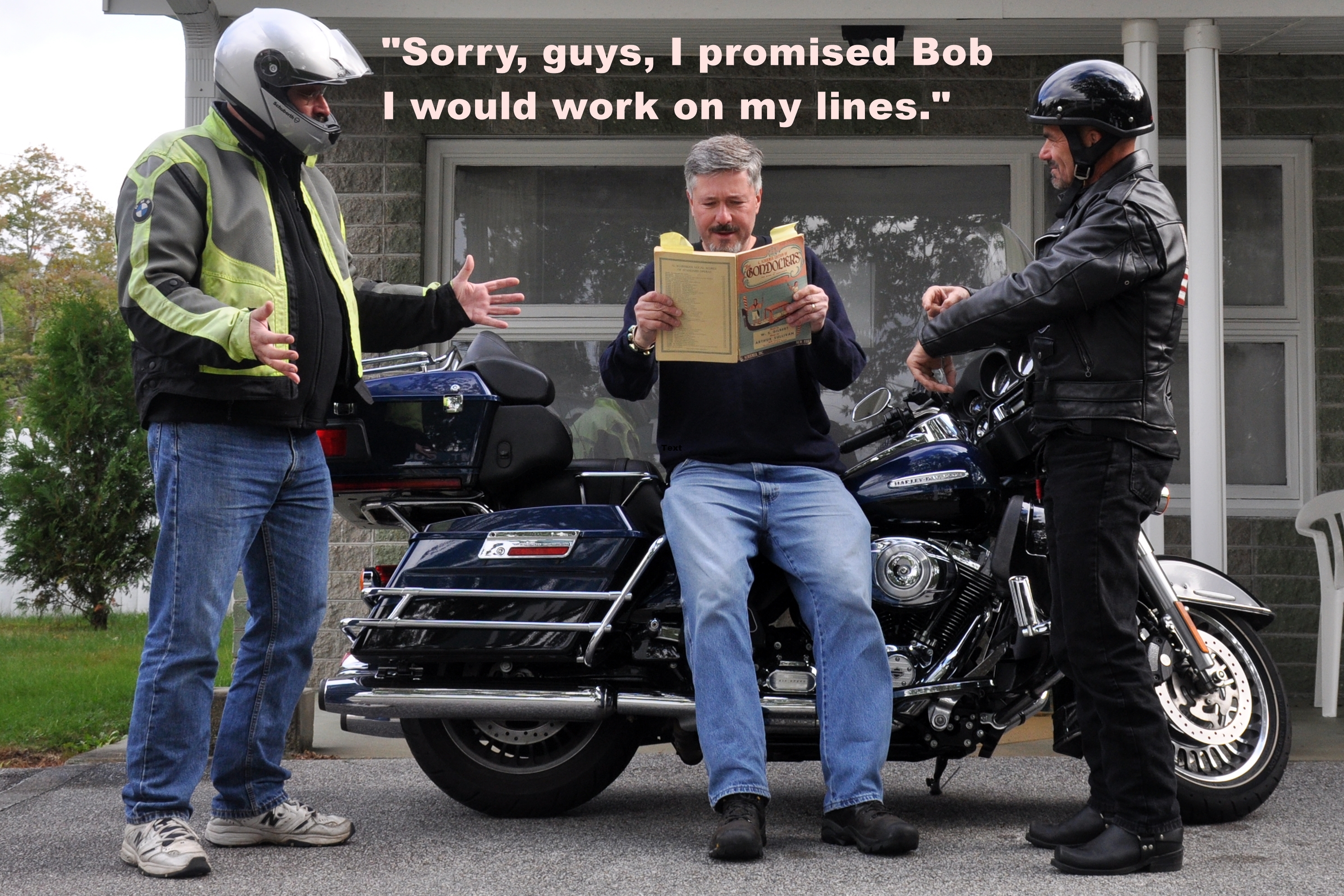 What happens when you sneak a motorcycle trip when you're supposed to be rehearsing Gilbert & Sullivan. My thanks to Lee and Frank for being good sports.